The Pen/Faulkner shortlist for 2015 was released on the 10th of this month.  The shortlist is made up of books quite distinct from one another.  You can read more about the shortlisted authors and their novels here. One book that has definitely been making waves with readers is Mandel's Station Eleven but you never know, we may be surprised by the winner.
Here is the shortlist with book blurbs from GoodReads: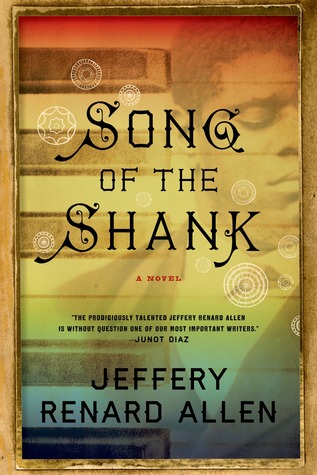 Song of the Shank by Jeffery Renard Allen
At the heart of this remarkable novel is Thomas Greene Wiggins, a nineteenth-century slave and improbable musical genius who performed under the name Blind Tom.  Song of the Shank opens in 1866 as Tom and his guardian, Eliza Bethune, struggle to adjust to their fashionable apartment in the city in the aftermath of riots that had driven them away a few years before. But soon a stranger arrives from the mysterious island of Edgemere—inhabited solely by African settlers and black refugees from the war and riots—who intends to reunite Tom with his now-liberated mother.  As the novel ranges from Tom's boyhood to the heights of his performing career, the inscrutable savant is buffeted by opportunistic teachers and crooked managers, crackpot healers and militant prophets. In his symphonic novel, Jeffery Renard Allen blends history and fantastical invention to bring to life a radical cipher, a man who profoundly changes all who encounter him. (GoodReads)
Prayers for the Stolen by Jennifer Clement
Ladydi Garcia Martínez is fierce, funny and smart. She was born into a world where being a girl is a dangerous thing. In the mountains of Guerrero, Mexico, women must fend for themselves, as their men have left to seek opportunities elsewhere. Here in the shadow of the drug war, bodies turn up on the outskirts of the village to be taken back to the earth by scorpions and snakes. School is held sporadically, when a volunteer can be coerced away from the big city for a semester. In Guerrero the drug lords are kings, and mothers disguise their daughters as sons, or when that fails they "make them ugly" – cropping their hair, blackening their teeth- anything to protect them from the rapacious grasp of the cartels. And when the black SUVs roll through town, Ladydi and her friends burrow into holes in their backyards like animals, tucked safely out of sight.  While her mother waits in vain for her husband's return, Ladydi and her friends dream of a future that holds more promise than mere survival, finding humor, solidarity and fun in the face of so much tragedy. When Ladydi is offered work as a nanny for a wealthy family in Acapulco, she seizes the chance, and finds her first taste of love with a young caretaker there. But when a local murder tied to the cartel implicates a friend, Ladydi's future takes a dark turn. Despite the odds against her, this spirited heroine's resilience and resolve bring hope to otherwise heartbreaking conditions. (GoodReads)

Preparation for the Next Life by Atticus Lish
Zou Lei, orphan of the desert, migrates to work in America and finds herself slaving in New York's kitchens. She falls in love with a young man whose heart has been broken in another desert. A new life may be possible if together they can survive homelessness, lockup, and the young man's nightmares, which may be more prophecy than madness. (GoodReads)

Station Eleven by Emily St John Mandel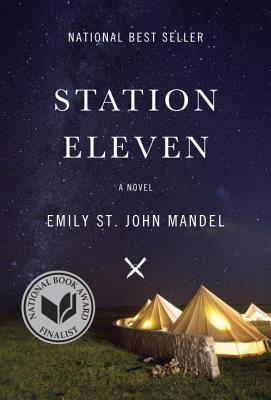 One snowy night Arthur Leander, a famous actor, has a heart attack onstage during a production of King Lear. Jeevan Chaudhary, a paparazzo-turned-EMT, is in the audience and leaps to his aid. A child actress named Kirsten Raymonde watches in horror as Jeevan performs CPR, pumping Arthur's chest as the curtain drops, but Arthur is dead. That same night, as Jeevan walks home from the theater, a terrible flu begins to spread. Hospitals are flooded and Jeevan and his brother barricade themselves inside an apartment, watching out the window as cars clog the highways, gunshots ring out, and life disintegrates around them.  Fifteen years later, Kirsten is an actress with the Traveling Symphony. Together, this small troupe moves between the settlements of an altered world, performing Shakespeare and music for scattered communities of survivors. Written on their caravan, and tattooed on Kirsten's arm is a line from Star Trek: "Because survival is insufficient." But when they arrive in St. Deborah by the Water, they encounter a violent prophet who digs graves for anyone who dares to leave. (GoodReads)

Dept. of Speculation by Jenny Offill
Jenny Offill's heroine, referred to in these pages as simply "the wife," once exchanged love letters with her husband, postmarked Dept. of Speculation, their code name for all the uncertainty that inheres in life and in the strangely fluid confines of a long relationship. As they confront an array of common catastrophes—a colicky baby, bedbugs, a faltering marriage, stalled ambitions—the wife analyzes her predicament, invoking everything from Keats and Kafka to the thought experiments of the Stoics to the lessons of doomed Russian cosmonauts. She muses on the consuming, capacious experience of maternal love, and the near total destruction of the self that ensues from it, as she confronts the friction between domestic life and the seductions and demands of art. (GoodReads)

You can read the official press release here.  Winners will be announced on 7 April 2015.