The Hakawati by Rabih Alameddine has been on my TBR for a while but I had forgotten about it.  It wasn't until the NBCC Fiction Finalists were announced and Alameddine's novel An Unnecessary Woman drew my attention that I remembered he had written another book that I'd intended on reading.  I was quite taken by An Unnecessary Woman so without doubt the Hakawati will be read fairly soon.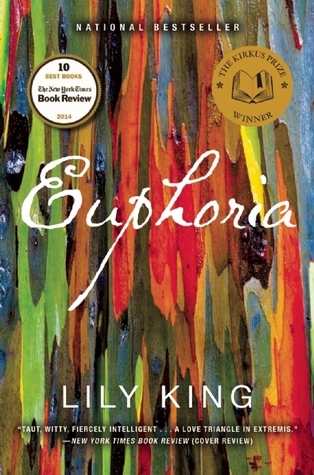 I added two more novels from the NBCC finalists.  The first being Euphoria by Lily King.  I was drawn to it initially because of its beautiful cover but the blurb was also captivating.  It was inspired by the life of "revolutionary" anthropologist Margaret Mead whom I have never heard of, however, the story is set in the 1930s and tells of a passionate yet destructive love triangle involving three anthropologists.  Ooh la la!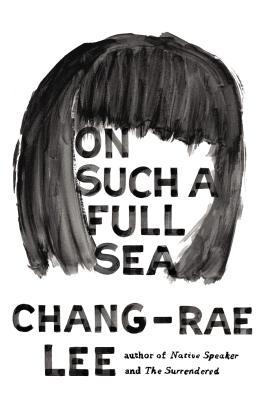 The second is On Such A Full Sea by Chang Rae Lee.  This novel is set in a future America after much decline.  I like these kinds of books very much so I'm naturally drawn to it but I'm even more inclined to read this one because it's about a woman who leaves her labour settlement in search of her husband who has mysteriously disappeared and all that she encounters on her dangerous journey.  Sounds like it'll be a great read.
The Western Canon by Harold Bloom is another new addition to my TBR.  I was inspired to read this as I came across a
fantastic reading list taken from the appendices of Bloom's book which includes the most important works in the western canon from the days of Euripides and Plato to the 21st century.  Unfortunately the book itself doesn't deal with all the works he lists in the appendices only a few he deemed especially important but I'm intrigued to read it since people seem so vehemently divided on Bloom himself.
I added one book to my TBR while preparing a FBF on JRR Tolkein's The Lord of the Rings.  It is Beowulf translated by J RR Tolkein.  I have wanted to read Beowulf for myself ever since I saw the film.  I figured there can only be so much you can fit into a film so I'd like to read the epic in its entirety.  When I found out JRR Tolkein had done a translation I was sold.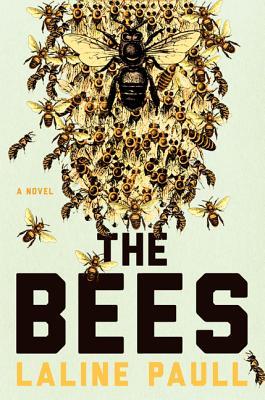 My final addition is The Bees by Laline Paull.  This one I came across on fellow blogger FictionFan's TBR Thursday post and it sounded so different from anything I've come across that I couldn't help myself.  It is described as The Handmaid's Tale meets The Hunger Games which sounded completely irresistable to me especially since I read The Handmaid's Tale recently and really enjoyed it.
I'd love to hear what you think of any of these books that you may have read.  Maybe you could save me a bit of time or on the contrary push one of them up to the top of the pile!
Save