The Handmaid's Tale has been on my TBR for a while now and I was blown away.  If you're not familiar with this book yet let me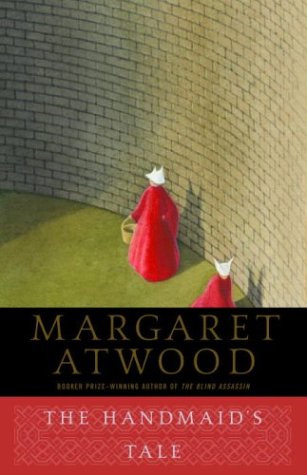 share with you the GoodReads blurb:
"Offred is a Handmaid in the Republic of Gilead. She may leave the home of the Commander and his wife once a day to walk to food markets whose signs are now pictures instead of words because women are no longer allowed to read. She must lie on her back once a month and pray that the Commander makes her pregnant, because in an age of declining births, Offred and the other Handmaids are valued only if their ovaries are viable. Offred can remember the years before, when she lived and made love with her husband, Luke; when she played with and protected her daughter; when she had a job, money of her own, and access to knowledge. But all of that is gone now…"
What a thought provoking and well written book!  The way Atwood chose to write this book lends itself to the fear it makes you feel (even now despite being published in the 80's) when you begin to realise that this could happen to us now.  This isn't about a time long ago before the fight for gender equality began.  It is about a time that very much resembles the world we live in today.  It is a bit shocking but also a consuming read.  I loved how Atwood did not reveal all at once but very slowly made revelations about this world and the ending is like an anvil to the head.  I cannot give you any details for fear of ruining this book for you but I really enjoyed it and can't wait to move on to Atwood's other books.  Highly recommended.